General Admission Event Passes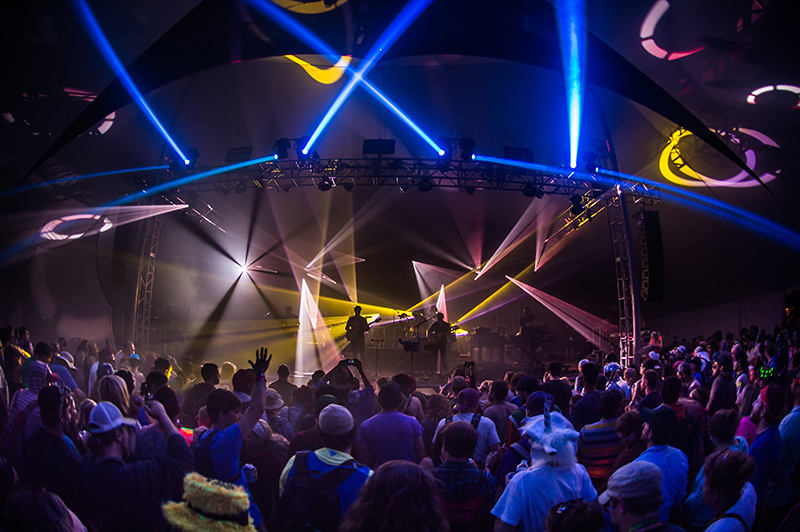 Purchase G.A. Event Passes
Full Event Pass - $189 + tax & fees
Price Per Pass: $189+ tax & fees
Allows access into the grounds Friday, October 1st at 12:01am- Sunday (must be packed up and off grounds by Monday morning). Early entry may be accepted with the correct camping pass (ie: RV Unreserved or RV Reserved).
Have questions? We have compiled an extensive Ticket FAQ

 

to help you with most general questions. If you still have additional questions, please feel free to email our team at info@interstellarmeltdown.com.
Do you have your camping/car pass?
Every vehicle entering the festival will need a camping or parking pass. Event Passes are not included with this Camping Pass and must be purchased separately. Each person needs an Event Pass and each vehicle needs a camping/parking pass. Specific Camping Information such as campsite size, camping in large groups, and our "first come, first serve" policy is available in our General FAQ page.
Accessible Camping and Parking
Don't Plan On Camping?
Coming just for the day? Day parking vehicle passes will be available for sale at the box office on site during the festival.
What do I get with my General Admission Event Passes?
Access to all 4 stages
Entry to all venue areas
Opportunity to have the best weekend of your life!
The Fine Print
CHILDREN ARE NOT ALLOWED INTO THE FESTIVAL FOR FREE. 
 CAMPING IS NOT INCLUDED WITH THE EVENT PASSES AND MUST BE PURCHASED SEPARATELY. EVERY VEHICLE ENTERING THE FESTIVAL REQUIRES A CAMPING OR PARKING PASS.
GATE TIMES FOR EVENT PASSES DEPEND ON THE TYPE OF CAMPING PASS YOU HAVE; VIEW A SIMPLE GATE TIMES CHART IN OUR TICKET FAQ.
"FESTIVAL" INCLUDES CONCERTS, LATE NIGHT CONCERTS, SCHEDULED ACTIVITIES, AND CAMPGROUNDS.
ALL SALES ARE FINAL: NO REFUNDS OR EXCHANGES FOR ANY REASON. INTERSTELLAR MELTDOWN 2021 IS RAIN OR SHINE. ALL ACTS, TIMES AND LOCATIONS ARE SUBJECT TO CHANGE WITHOUT NOTICE.
ABOUT SERVICE CHARGES: WE MAKE EVERY EFFORT TO KEEP OUR SERVICE CHARGE AS LOW AS POSSIBLE. THIS CHARGE HELPS COVER THE COST OF TICKETING OPERATIONS, WHICH INCLUDE BUT ARE NOT LIMITED TO TICKETING SOFTWARE FEES, CREDIT CARD FEES, LABOR, TICKET STOCK, PHONE FEES, AND MORE. PIPELINE TICKETING, LLC IS A FOR PROFIT ORGANIZATION, AND A PORTION OF THE SERVICE CHARGE IS REVENUE FOR PIPELINE TICKETING, LLC. THANK YOU FOR SUPPORTING YOUR LOCAL, INDEPENDENT AND SUPER FRIENDLY TICKETING COMPANY!